As everyone around Hobart way will already know, the rain came in on Friday and well … it just kind of settled in for the weekend. Heavy showers kept pounding through all day Saturday and really there was only one thing to do … jack up the heater and catch up on all those TV shows building up on the PVR.
Or … I guess … there was the other option of going to Launceston to race cyclocross.
I've never raced cyclocross, and I didn't even know there was an event until late Friday, but once I did know, it was like a cajoling voice inside my head that wouldn't go quiet until I gave in … "you're not doing anything this weekend" … "it's wet, and cold and it's going to be sssoooo muddy" … "it's going to be fun" … "it's just a stupid idea, you have to do it" …
… and that was the one that got me … the idea of doing something stupid … getting up at 5am to drive two and a bit hours to Launceston for a 40 minute race, only to then turn around and drive straight home again … well, I figured (and my cajoling voice obviously agreed) that sort of captures the sillyness of a Cyclocross racing as I understood it and so I decided it had to be done.
Now everything I know about cyclocross I've learned from watching 3 minute videos on YouTube, but the basic idea (as I understood it) was that you start with a location, and then you dream up every diabolical way you can think of to make racing around that location unnecessarily hard … and you do all those things. Then you plonk riders on what appear to be essentially road bikes with slightly fatter tyres, say something uplifting like "hurrah", ring a couple of cow bells … and voila … you have a cyclocross race.
Based on this understanding, I just knew that me and cyclocross were going to get on just fine.
In fact, so sure was I about this fact that I was a touch over zealous in my planning not to miss the start, or to put it more bluntly I arrived a whole hour and a half before the event … yea, I wasn't exactly fighting for car parking spaces when I pulled in at around 8am.
However, getting there early wasn't a bad thing, and I took the opportunity to have explore the Heritage Forest park, and I have to say that I liked the park and I really liked the jumps park within the main park …
Heritage Forest is just a 'nice' park with lots of interconnecting trails. Great for families
Then, before I knew it, it was almost 9.30am and I had to hussle back to the registration, get my number and do a quick circuit of the course before the race started so that when I got left behind everyone else I still had some idea where to go …
Now, my expectations for this race were pretty low … I saw myself more as an 'active spectator' than a participant, with the full expectation that most everyone else would just disappear off into the distance and I'd be left riding around somewhere near the back of the pack taking photos … something like this …
Do note the rider in the distance …
And that's exactly what happened. The starters gun went off and the whole darn pack just rode me off their wheels like I wasn't even there. Now as much as I'd like to say that this was because they were all on fast cyclocross bikes and the first half of the circuit was ideally suited for fast riding on these bikes, there was some evidence which suggested this wasn't 100% true, even this guy (Lynton) lapped me twice …
… or was it three times? Yep, that's a 100% fatbike and boy could he make it fly.
So the race. The circuit had a flat fast start out along gravel trails where the faster cyclocross bikes could really accelerate away, then it hit the real cyclocross section where we twisted in and out of muddy lawn areas and up a really sharp little hill before some more muddy corners and a narrow bridge crossing followed by a fast sprint back towards the finish line with two 'step overs' (not really sure if they have a real name) where you have to dismount your bike and carry it before crossing the start-finish point and going again.
The first lap took me just under five minutes, and as usual I was struggling to get air in (it takes me at least 15 minutes to get warmed up) but I'm not exaggerating when I say the pack left me behind, because as I pulled into the lap point there were just two other riders behind me, a girl who I'll call 'blue' as she was wearing a blue top and a guy who I'll call 'green' because he was wearing a green top.
As to the pack in front of me … they were gone.
racers, or racers where 'art though racers?
By about the third lap though I was starting to warm up, and another rider, 'orange' (yes, he was wearing an orange top), had dropped out of the pack and was not so far in front of me that he wasn't chasable.
I therefore had to chase, despite my early declared status as an 'active spectator'.
Now both blue and orange left me for dead when we got onto the grass and the hill climb, but I found I could put distance into them both on the gravel road sections. So began a strategic dance of me almost catching orange and dropping blue for the first half of each lap, only to lose all my ground on orange and have blue catch back up to me on the grassy sections. I think this happened for 3 or 4 laps, though each time I got a little closer to orange, until eventually, I think it was on the fifth lap, I managed to get past him just before we got onto the grass and I was finally in fourth last position.
Woo Hoo!
Determined to make the most of this, I completely abandoned my race strategy (which if you're wondering had to that point been "don't come last by so much that they've packed up when you get back") and pushed as hard as I could across the grassy sections to try and maintain my "lead". The net result of this was that when I came out onto the gravel for the next lap, I had nothing extra in my legs to give, so although I managed to hold the gap I had made on orange and blue, I didn't open it up like I had in previous laps and so when we got onto lap 7, orange went past me going up the steep hill, and then blue also flew past me on the gravel coming into the finish line as I tried to lower my heart rate back below 343 bpm and get my breath back.
36 minutes into the race, at the end of my seventh lap, I had slipped back to second last place, and of course it was here that the race caller called out "final lap". This was it … the lap of truth, and the truth was I was hurting and didn't have much left to give.
I tried to pull in blue on the first section of gravel, but by the first corner she was holding her gap on me and I sort of accepted my fate as the lantern rouge and just kept riding with what I had … which was when blue made an error.
Blue had caught up to Green (remember green … he was the last placed person and I'd forgotten about him) and she pulled in behind him and dropped her pace slightly, presumably to take a rest … it was all I needed as suddenly the 30 metre gap she had on me disappeared down to nothing and just before we hit the grassy section I accelerated past both blue and green … I was back in third last position!
My lungs felt like they were about to explode, and I really didn't want to look back because I knew blue would be right behind me and she had proven to be faster than me on this section on every lap to date, so I just rode. On the first 180 degree corner, I saw that blue had passed green but she had obviously lost some time doing it and I had about 20 metres on her, then I headed up the steep hill bit, but took it in too big a gear and almost stalled going up there. I tentatively made my way around the last few slippery corners, across the narrow bridge and I was on my way onto the gravel and home … right where blue passed me last time.
I put in everything I had left in my lungs as soon as I came off the bridge and managed to open up a gap, but then I just blew up completely staggering over the line, slowly, but victorious in my own mind, despite coming third last and getting lapped at least once, and more often twice (OK, three times) by most of the other riders in the race.
As for blue, If I asked, I'd probably have found out that she was the race sweep and had just overtaken me on the seventh lap because she was so bored with my slow pace, and that green was riding with his young kids which was why he was behind me, but that's not what I cared about.
I'd come up for a fun race, and (even though it was dry up in Launceston and therefore a lot less muddy than I expected) I still had an awesome time in my own little race inside my head.
I loved cyclocross every bit as much as I thought I would … then a little bit more besides.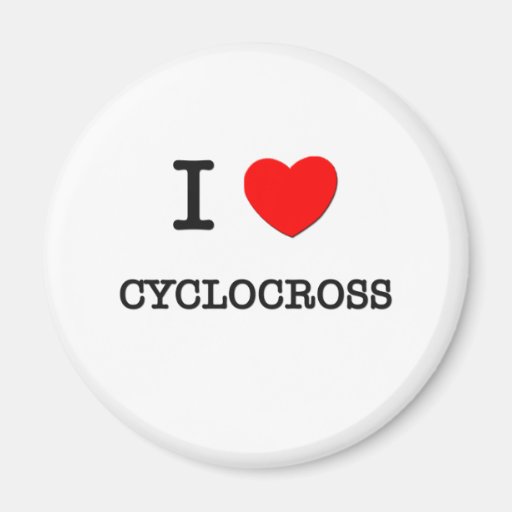 I'm already trying to convince Kim to join me up at the next event (which I think is in two weeks time) and I'm wondering if maybe I could convert my trek 520 tourer into a cyclocross bike … at least until I get around to buying one.
PS. the other thing I love about cyclocross is that there are still so few people doing it, you can still come third last and yet get 2nd in your division. Check out the
results here
.
Yep, I'm claiming that.